Understand how to acquire NDIS Plan Management In Adelaide
NDIS Plan Management Services In Adelaide
Welcome to Iconic Care Plan Management, your Steadfast NDIS plan management provider in Port Adelaide. We offer personalized and best services to help people experiencing poverty navigate the National Disability Insurance Scheme (NDIS) with ease. Our team is passionate about making a positive difference in the lives of individuals with disabilities, providing support advocacy, and handling administrative tasks so you can focus on reaching your dreams.
Our extensive knowledge and experience in the NDIS sector enable us to guide you through the system's complexities. Our person-centred approach means we value your input and actively involve you in decision-making. We will collaborate to create an NDIS plan that aligns with your goals and aspirations, ensuring you receive the funding and resources you deserve.
Transparency and open communication are the cornerstones of our approach. Our expert team will provide you with regular updates on the progress of your NDIS plan and its utilization, ensuring that you clearly understand how everything is progressing. Your satisfaction is our top priority, and we are committed to delivering excellence in all services.
If you're ready to experience the peace of mind of having a dedicated NDIS plan management provider by your side, don't hesitate to contact us today. Our friendly team is eager to learn more about you and your unique needs, and we are excited to demonstrate how our services can make a significant difference in your life.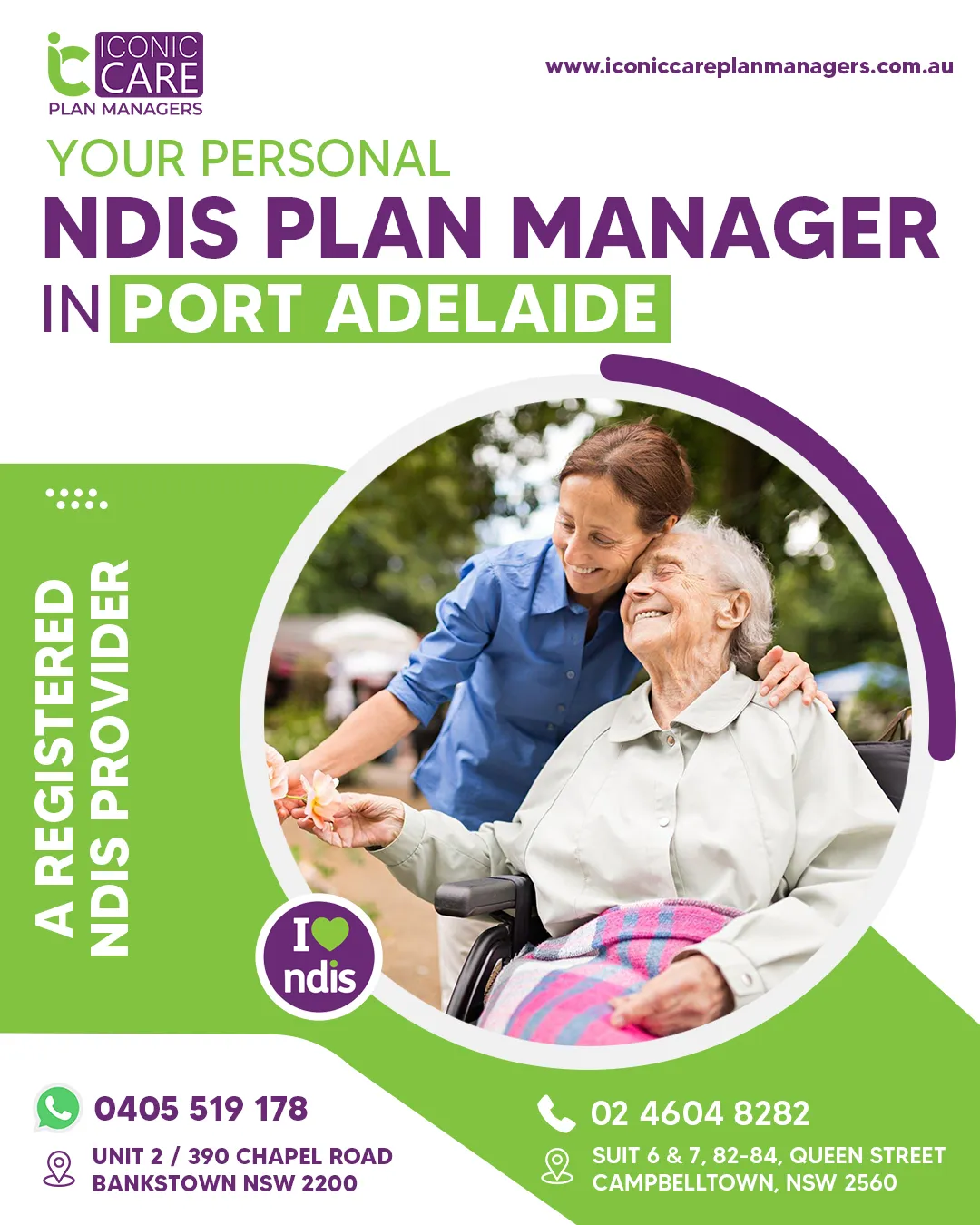 Why Choose Iconic Care Plan Mangers 
Why choose Iconic Care Plan Management in Perth? Here are some reasons why we stand out:
In-Depth Assessment: We conduct thorough assessments to identify your specific support needs and develop a tailored NDIS plan that maximizes your opportunities for growth and development.
Goal-Oriented Planning: Our focus is helping you achieve your short-term and long-term goals. We collaborate with you to set realistic and achievable milestones, supporting you every step of the way.
Flexibility and Choice: We understand that your needs may evolve. Our flexible approach allows us to adapt your NDIS plan to accommodate any changes or new requirements that may arise.
Commitment to Excellence: Our team is dedicated to delivering excellence in every aspect of our services, driven by a genuine passion for making a meaningful impact in the lives of our clients.
We are strong advocates for nurturing connections within our local communities. Whenever possible, we actively engage in partnerships with regional organizations and service providers, aiming to improve accessibility and foster a culture of inclusivity.
Plan Management
Ways To Manage Your Plans
The Three Ways Your Plan Can Be Managed Are:
Plan Managed
We offers expert NDIS care plan management in Perth. Personalized support, tailored plans, and helping you achieve your goals. Contact us today!
Self Managed
We provides expert NDIS care plan management in Canberra. Personalized support, tailored plans, and hassle-free payment disbursement. Contact us today!
Agency Managed
Expert NDIS care plan management in Canberra. Personalized support, tailored plans, hassle-free payments. Contact us today!
Or you can choose to use a combination of management types to suit your needs.
When you use an NDIS plan manager, they take on the responsibility of paying the bills from your service providers. The plan manager is also responsible for giving you important information to help you manage your plan effectively, such as monthly statements showing how much you have spent.
Plan Managed:
Choose from a range of registered and non-registered providers.
Manage payments to NDIS support providers.
Ensure professional budget management for the sustainability of your plan.
Receive guidance to navigate the intricate aspects of the NDIS.
Self Managed:
Exercise decision-making aligned with your plan objectives.
Select both registered and non-registered providers.
Hire your own staff or delegate employment responsibilities.
Maintain complete control and accountability for your NDIS funds and claims process.
Agency Managed:
Enjoy convenient access to the myplace portal to track providers' claims against NDIS funds.
Experience the freedom to choose from a diverse selection of registered providers.
Gain enhanced control over the utilization of NDIS funds.
Need A Plan Manager?
Have the freedom to make all the choices without the hassle of managing the paperwork – leaving you more time to live the life you want!