The Role And Importance Of Plan Management
What Is NDIS Plan Management
The National Disability Insurance Scheme (NDIS) provides essential support services for individuals with disabilities in Australia. One crucial aspect of the NDIS is plan management, which helps participants manage their funds and access necessary services. At Iconic Care Plan Management, we specialize in providing expert NDIS plan management services to help you maximize your benefits and achieve your goals. In this article, we will delve into the details of NDIS plan management and how our team can assist you.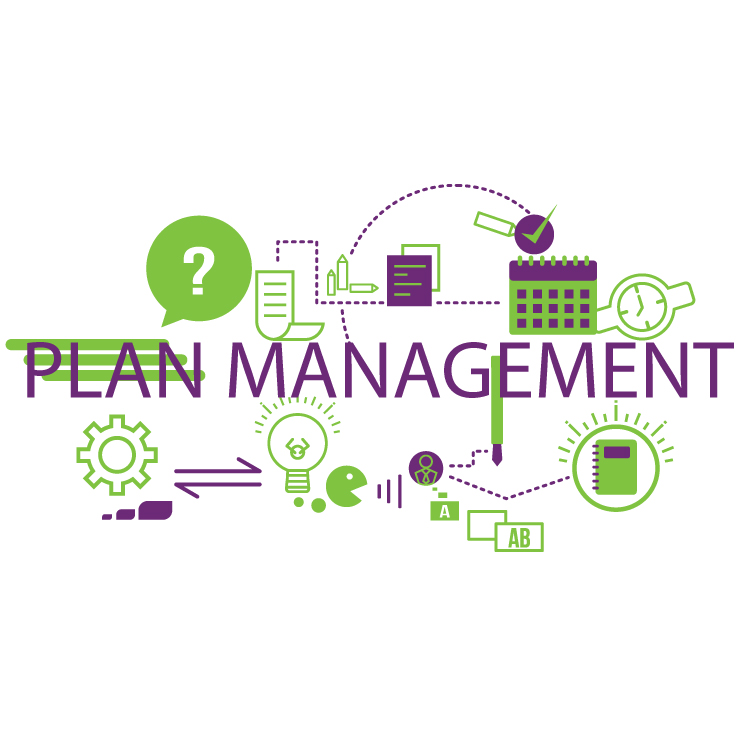 What is NDIS Plan Management?
NDIS plan management refers to the process of managing the funding allocated to participants under the NDIS. This includes creating a personalized plan, allocating resources, and overseeing the delivery of services. The primary objective of plan management is to ensure that participants receive the necessary support to live independently and engage with their communities.
Role of an NDIS Plan Manager
An NDIS plan manager acts as a liaison between participants, service providers, and the NDIA (National Disability Insurance Agency). Our role involves:
Creating a Personalized Plan: We work closely with participants and their families to develop a personalized plan that caters to their unique needs and goals.
Managing Funds: We handle financial transactions, including payments to service providers, ensuring that participants receive the best possible value from their NDIS funds.
Coordinating Services: We collaborate with healthcare professionals, therapists, and other service providers to ensure that participants receive appropriate support and services.
Monitoring Progress: We regularly review participant progress, adjusting plans as needed to accommodate changing needs and goals.
Advocacy: We advocate for participants' rights and interests, ensuring they receive the necessary support to lead fulfilling lives.
Benefits of NDIS Plan Management
Benefits of NDIS Plan Management with Iconic Care Plan Management:
At Iconic Care Plan Management, we pride ourselves on offering exceptional NDIS plan management services. Here are some advantages of partnering with us:
Expertise: Our team possesses extensive knowledge of the NDIS and its processes, allowing us to provide informed guidance throughout the planning and implementation stages.
Personalized Approach: We understand every individual's needs are unique, and we strive to create customized plans that cater to each participant's specific requirements.
Streamlined Processes: Our efficient systems and processes minimize administrative burdens, ensuring participants can focus on achieving their goals without worrying about paperwork and bureaucracy.
Access to a Network of Providers: We have established relationships with high-quality service providers across Australia, enabling us to connect participants with the most suitable professionals for their needs.
Ongoing Support: Our dedicated team offers continuous assistance and advice, empowering participants to navigate the NDIS system with confidence.
Cost Savings: By leveraging our experience and network, we can often secure better rates for services, maximizing the value of participants' NDIS funds.
Flexibility: We recognize that circumstances can change unexpectedly, and we adapt our plans accordingly, ensuring continuity of care and support.
Transparency: We maintain open communication channels, keeping participants informed about their plans, expenses, and progress.
Ethical Practices: Our commitment to ethical standards guarantees that participants' privacy and wellbeing remain paramount at all times.
Iconic Care Plan Management is committed to delivering professional, reliable, and compassionate NDIS plan management services in Australia. With our expertise and dedication, we aim to empower participants to achieve their full potential and enjoy meaningful lives. Contact us today to learn more about how we can help you optimize your NDIS experience.
Plan Management
Ways To Manage Your Plans
The  Three Ways Your Plan Can Be Managed Are:
Plan Managed
Experience professional plan management services delivered by reputable NDIS like Iconic Care Plan Managers.
Self Managed
Where they take on the responsibility of paying service providers and managing all associated paperwork of NDIS
Agency Managed
Where registered providers directly submit invoices to the National Disability Insurance Agency (NDIA) for payment.
Or you can choose to use a combination of management types to suit your needs.
When utilizing an NDIS plan manager, they assume the responsibility of paying invoices issued by your service providers. Additionally, a plan manager is accountable for equipping you with pertinent information to ensure effective plan management, including monthly spending statements.
Plan Managed:
Select registered and non-registered providers.
Handle payments to NDIS support providers.
Professional budget management for plan longevity.
Guidance to navigate the complexities of the NDIS.
Self Managed:
Make decisions in line with your plan goals
Choose registered and non-registered providers
Employ your own staff or pay someone to employ others
Control and full responsibility for your NDIS funds and claiming from the NDIS
Agency Managed:
Convenient access to the myplace portal for tracking claims made by providers against NDIS funds.
Freedom to choose from a wide range of registered providers.
Enhanced control over the utilization of NDIS funds.
Need A Plan Manager?
Have the freedom to make all the choices without the hassle of managing the paperwork – leaving you more time to live the life you want!