NDIS Plan Managers Capital Territory
Understand the steps involved in acquiring NDIS plan management services in the Capital Territory
Welcome to Iconic Care Plan Managers – we're here to help you with NDIS (National Disability Insurance Scheme) plan management in the Australian Capital Territory (ACT). Our team is ready to assist people with disabilities and their families, making sure you can easily get the support you need to make life awesome!
We know that everyone is different, and that's why our NDIS plan management and disability services are created just for you. By working closely together, we figure out your goals and challenges, creating special plans that act like maps to success and can change with you. It's not just about making plans – we're here as your buddies, always giving you support and guidance along the way.
At Iconic Care Plan Managers, we're not just people who offer services – we're like your champions for making good things happen! Our caring and super knowledgeable way of doing things helps you take on life with all your heart, no matter what's going on. Our goal is to give you the power to rock your own journey, making sure you succeed and feel great along the way.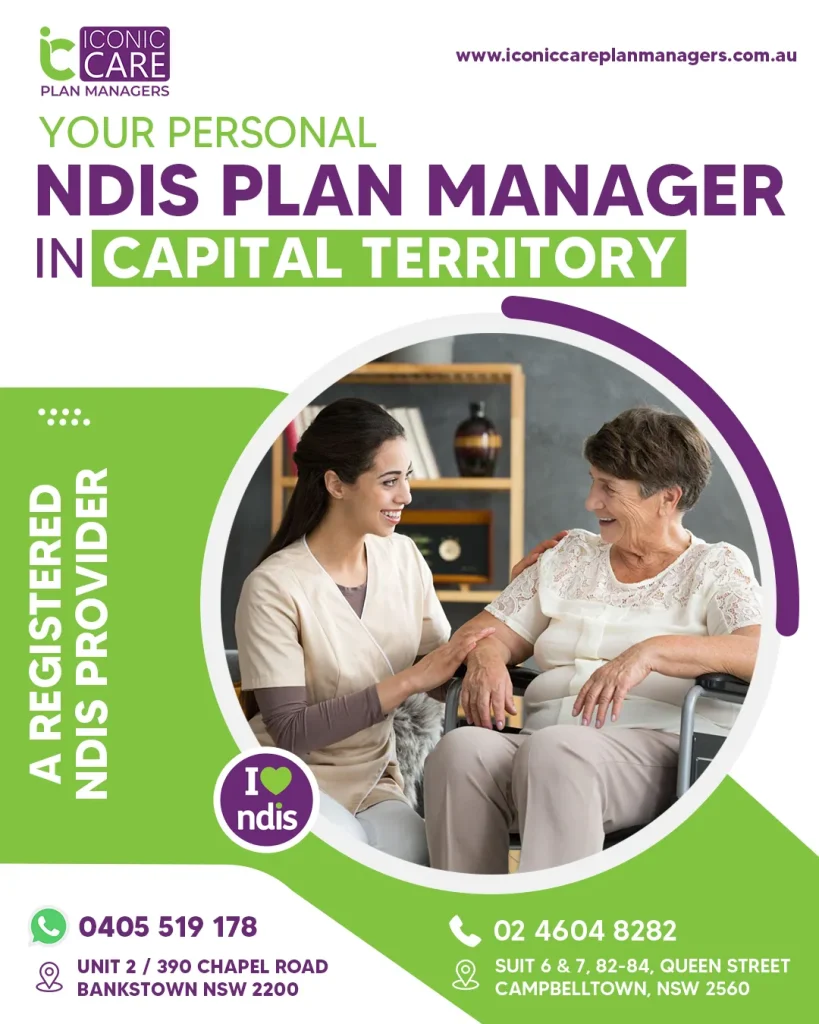 NDIS Plan Development: We're here to help you create a special NDIS plan made just for

you – one that

spells out exactly what you need, your goals, and the support you require.
---
NDIS Plan Implementation: After creating your personalized plan, we make it happen! We organize therapy, housing, transportation, and job help, all following NDIS rules to give you the best services.
---
NDIS Plan Management: We take care of

watching over

your plan to make sure you get the right help and can keep getting NDIS funding. In addition, we handle all paperwork and payments.
---
Ongoing Support:We will provide ongoing support and monitoring to

make sure

that your plan continues to meet your changing needs over time.

---
Why Choose Iconic Care Plan Managers?
Personalized Help: We know

everyone's journey with a disability is

different. We listen carefully to your needs, goals, and concerns, making a special plan just for you.
Teamwork: We like

to work

together. That means working with you, your family, doctors, and others involved to

make sure

things

go

well. Our team believes in talking openly, being clear, and respecting everyone. We use the

best

NDIS Plan Management Software to keep everyone in the loop.
Local Connection: We're right here in the community. Not just in the Capital Territory, but also in New South Wales, South Australia, Queensland, Western Australia, Tasmania, Victoria, and the Northern Territory. We understand the area's needs and challenges, so we can

give you the right support.

Doing the Right Thing: We always do what's right. Your safety, dignity, and privacy matter to us. Our team gets regular training

to make sure we know

the

best

ways to manage NDIS plans and follow ethical practices.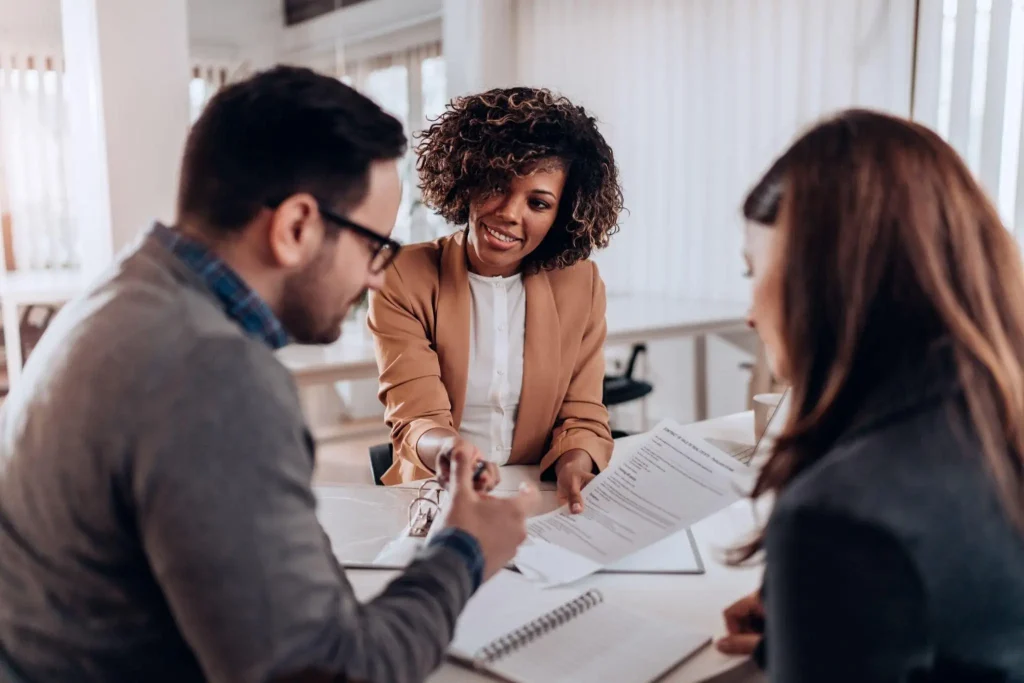 Plan Management
Ways To Manage Your Plans
The Three Ways Your Plan Can Be Managed Are:
Plan Managed
Receive top-notch NDIS-like care plan management services in Canberra from esteemed professionals such as Iconic Care Plan Managers.
Self Managed
In our role, we assume the responsibility of disbursing payments to service providers and handling all the necessary paperwork involved in NDIS management.
Agency Managed
Registered providers have the ability to directly submit invoices to the National Disability Insurance Agency (NDIA) for payment.
Or you can choose to use a combination of management types to suit your needs.
When you use an NDIS plan manager, they take on the responsibility of paying the bills from your service providers. The plan manager is also responsible for giving you important information to help you manage your plan effectively, such as monthly statements showing how much you have spent.
Plan Managed:
Choose from a range of registered and non-registered providers.

Manage payments to NDIS support providers.

Ensure professional budget management for the sustainability of your plan.

Receive guidance to navigate the intricate aspects of the NDIS.
Self Managed:
Exercise decision-making aligned with your plan objectives.

Select both registered and non-registered providers.

Hire your own staff or delegate employment responsibilities.

Maintain complete control and accountability for your NDIS funds and claims process.
Agency Managed:
Enjoy convenient access to the myplace portal to track providers' claims against NDIS funds.

Experience the freedom to choose from a diverse selection of registered providers.

Gain enhanced control over the utilization of NDIS funds.



Need A Plan Manager?
Have the freedom to make all the choices without the hassle of managing the paperwork – leaving you more time to live the life you want!