NDIS Plan Managers Albury
Grasp The Process Of Obtaining NDIS Plan Management In Albury
Welcome to Iconic Care Plan Managers Albury. We are proud to serve the beautiful city of Albury and its surrounding communities. Our devoted experts are determined to offer exceptional NDIS plan management services, empowering people with disabilities to experience their lives to the maximum.
Iconic Care Plan Managers understands the importance of personalized care. We take the time to get to know you and your unique needs, goals, and aspirations. We work with you, your family, and your support network to create an NDIS plan managers Albury that reflects your individuality and helps you achieve your goals.
Management of NDIS plans is a confusing process that can take a lot of time and energy. Iconic Care Plan Managers Albury comes to your support. Our qualified experts are constantly committed to simplifying your NDIS journey, supporting smooth change, and ensuring you reap the full benefits of the NDIS scheme.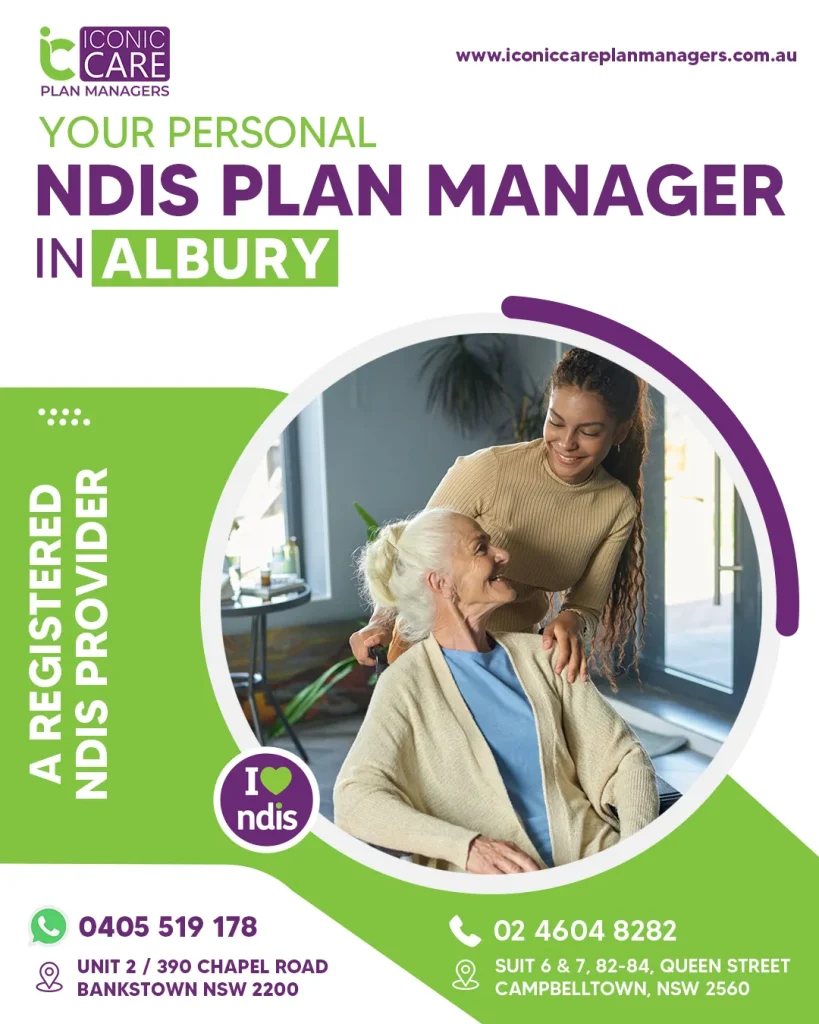 Benefits Of Choosing Iconic Care
Personalized Support: At Iconic Care, we understand that everyone is unique. Thus we provide specialty assistance customized to your

distinct

requirements and objectives. Our team will work closely with you to develop a customized plan that reflects your individuality and helps you achieve your aspirations.
---
Effective Funding Management: We'll manage your NDIS funding, ensuring it's used efficiently and effectively. You can rely on us for all the documentation and logistical duties so you don't have to.
---
Ongoing Support:We'll

keep helping

you even after your plan's in place. Support and guidance throughout your NDIS journey, ensuring that your needs are met and your voice is heard. 
---
Expert Knowledge:Our team of experienced NDIS plan managers has extensive knowledge of the NDIS and the various services available to support individuals with disabilities. With our help, you'll navigate the complexities of the scheme and get the supports and resources you need to live an independent, fulfilling life.
---
Network of Registered Providers: Iconic Care maintains connections with therapists, carers, and other support workers. The support you need will be coordinated and arranged from these providers.
---
Local Presence: As a local business, we're proud to be part of the Albury community. In support of local initiatives, we collaborate with like-minded organizations. Choose Iconic Care to support a local business. 
---
Importance Of Expert NDIS Plan Managers Albury
The benefits of choosing Iconic Care Plan Managers as your NDIS plan manager include:
Empowerment Through Choice and Control: You can pick and choose the services and providers that suit your needs.
Navigating Complexity with Ease: We make it easy for you to get the services you want with our streamlined processes.
Glimpse into Your Financial Landscape: We keep you in the loop on your budget and expenses, so you feel at ease.
Team of Proficient Experts: We know NDIS protocols and regulations inside out, so we guarantee unerring accuracy and compliance.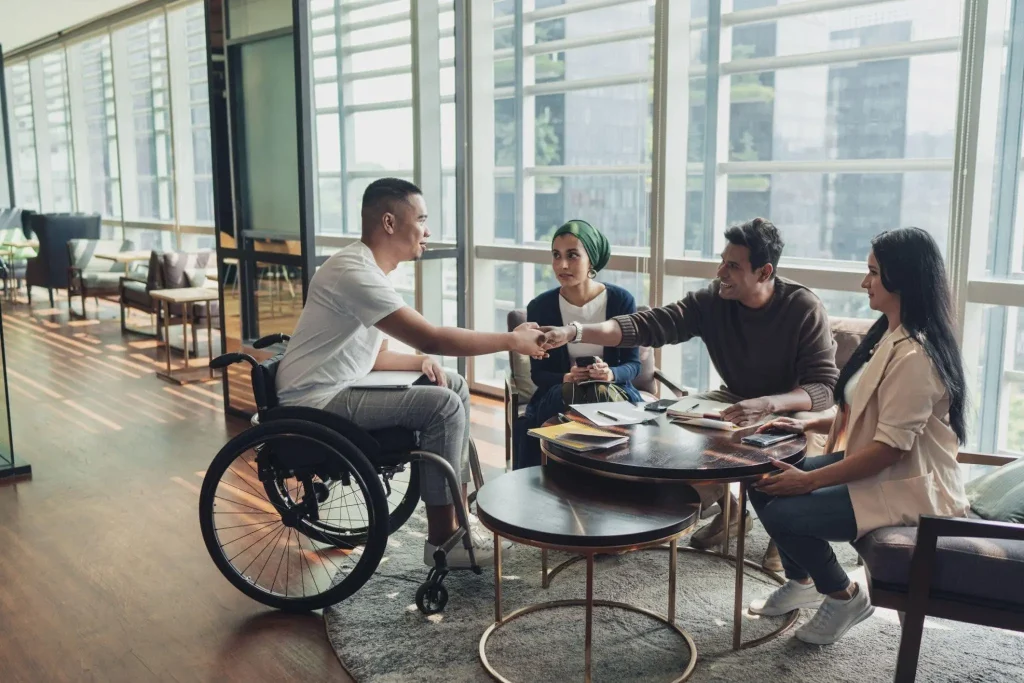 Iconic Care Plan Managers is here to support you on your NDIS journey. You can reach out to us through the following contact details:
Plan Management
Ways To Manage Your Plans
The Three Ways Your Plan Can Be Managed Are:
Plan Managed
Receive top-notch NDIS-like care plan management services in Canberra from esteemed professionals such as Iconic Care Plan Managers.
Self Managed
In our role, we assume the responsibility of disbursing payments to service providers and handling all the necessary paperwork involved in NDIS management.
Agency Managed
Registered providers have the ability to directly submit invoices to the National Disability Insurance Agency (NDIA) for payment.
Or you can choose to use a combination of management types to suit your needs.
When you use an NDIS plan manager, they take on the responsibility of paying the bills from your service providers. The plan manager is also responsible for giving you important information to help you manage your plan effectively, such as monthly statements showing how much you have spent.
Plan Managed:
Choose from a range of registered and non-registered providers.

Manage payments to NDIS support providers.

Ensure professional budget management for the sustainability of your plan.

Receive guidance to navigate the intricate aspects of the NDIS.
Self Managed:
Exercise decision-making aligned with your plan objectives.

Select both registered and non-registered providers.

Hire your own staff or delegate employment responsibilities.

Maintain complete control and accountability for your NDIS funds and claims process.
Agency Managed:
Enjoy convenient access to the myplace portal to track providers' claims against NDIS funds.

Experience the freedom to choose from a diverse selection of registered providers.

Gain enhanced control over the utilization of NDIS funds.



Need A Plan Manager?
Have the freedom to make all the choices without the hassle of managing the paperwork – leaving you more time to live the life you want!