NDIS Plan Management Services In City Of Lake Macquarie
Understand the steps involved in acquiring NDIS plan management in City Of Lake Macquarie
Welcome to Iconic Care Plan Managers, your choice for NDIS Plan Management services in the beautiful City of Lake Macquarie. We understand the importance of providing high-quality NDIS support and care for individuals with disabilities, and our group of specialists is committed to helping you achieve your goals.
At Iconic Care Plan Managers, we make sure that everyone deserves personalized attention and care. That's why we take the time to listen to your needs and develop customized plans for your unique circumstances. Our knowledgeable professionals will collaborate closely with you to guarantee you receive the necessary support and resources to live an independent and fulfilling life.
As a local NDIS Plan Management services provider in Lake Macquarie, we are committed to delivering exceptional customer service and ensuring that our participants receive the best possible care. We consider ourselves to be approachable, responsive, and proactive in addressing any concerns or questions you may have.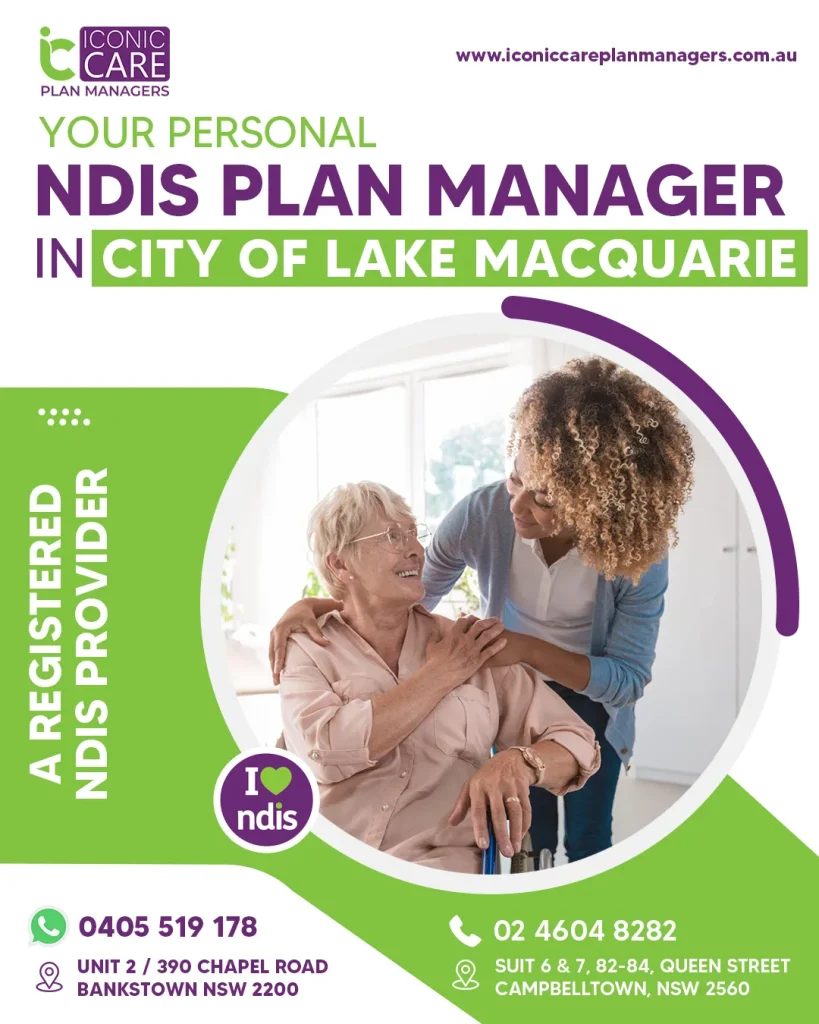 Our Plan Management Services
Participant-centric Approach: We value your needs, goals, and well-being above all the rest. Our participant-centric approach empowers you to live an independent and fulfilling life.
---
Proactive Communication: We keep you informed at every step of the way, so that you understand how your plan is progressing and how your funds are being utilized.
---
Holistic Support: We consider all aspects of your life when developing your plan, including physical, emotional, social, psychological factors and all types of NDIS plan management.
---
Community Connection: We connect you with local resources, organizations, and events, fostering a sense of belonging and community involvement.
---
Why Choose Iconic Care Plan Managers
NDIS Plan Management services provided by Iconic Care Plan Managemrs are second to none in Lake Macquarie. We have extensive experience working with individuals with disabilities and their families. Creating a customized NDIS plan that aligns with your unique needs, goals, and lifestyle is our priority. Local providers ensure you're connected to the best local NDIS providers and service managers in the Lake Macquarie community. Our passionate staff is dedicated to making a positive impact on the lives of people with disabilities, going the extra mile to provide top-tier care and support. As participants' needs evolve, we continually innovate our processes and collaborate with healthcare professionals, family members, and support workers. Providing transparency, flexibility, and advocacy are core tenets of our service. Continuous improvement ensures you receive the best care.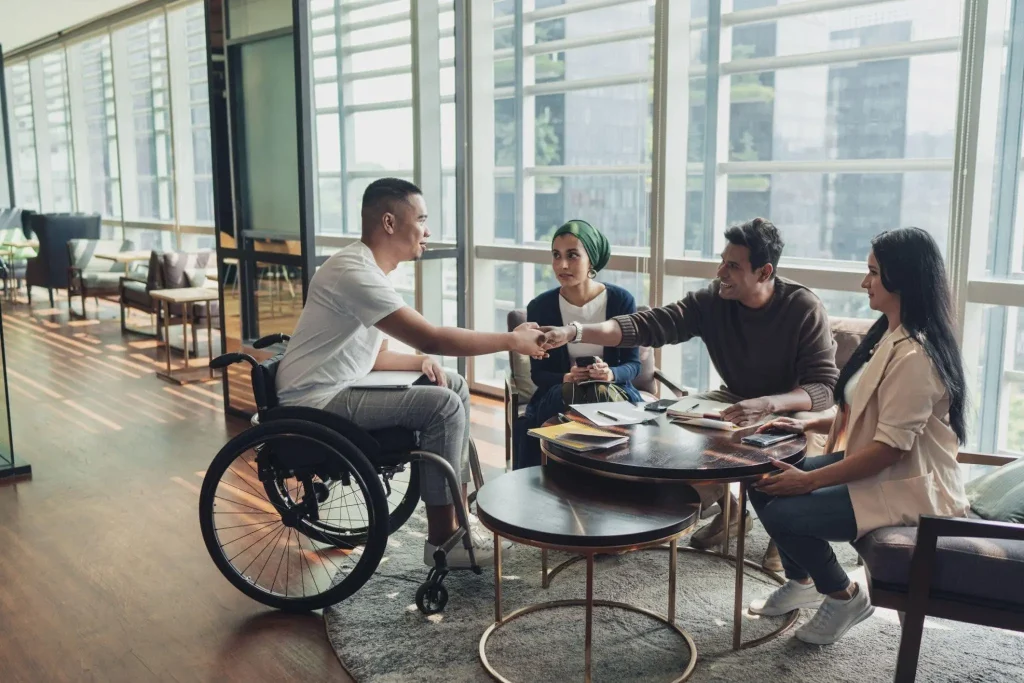 Iconic Care Plan Managers is here to support you on your NDIS journey. You can reach out to us through the following contact details:
Plan Management
Ways To Manage Your Plans
The Three Ways Your Plan Can Be Managed Are:
Plan Managed
Receive top-notch NDIS-like care plan management services in Canberra from esteemed professionals such as Iconic Care Plan Managers.
Self Managed
In our role, we assume the responsibility of disbursing payments to service providers and handling all the necessary paperwork involved in NDIS management.
Agency Managed
Registered providers have the ability to directly submit invoices to the National Disability Insurance Agency (NDIA) for payment.
Or you can choose to use a combination of management types to suit your needs.
When you use an NDIS plan manager, they take on the responsibility of paying the bills from your service providers. The plan manager is also responsible for giving you important information to help you manage your plan effectively, such as monthly statements showing how much you have spent.
Plan Managed:
Choose from a range of registered and non-registered providers.

Manage payments to NDIS support providers.

Ensure professional budget management for the sustainability of your plan.

Receive guidance to navigate the intricate aspects of the NDIS.
Self Managed:
Exercise decision-making aligned with your plan objectives.

Select both registered and non-registered providers.

Hire your own staff or delegate employment responsibilities.

Maintain complete control and accountability for your NDIS funds and claims process.
Agency Managed:
Enjoy convenient access to the myplace portal to track providers' claims against NDIS funds.

Experience the freedom to choose from a diverse selection of registered providers.

Gain enhanced control over the utilization of NDIS funds.



Need A Plan Manager?
Have the freedom to make all the choices without the hassle of managing the paperwork – leaving you more time to live the life you want!