NDIS Plan Management Services In Narooma
Understand the steps involved in acquiring NDIS plan management in Narooma
Iconic Care Plan Managers is your local partner for NDIS plan management in Narooma, dedicated to delivering the best NDIS plan management services provider and high quality NDIS plan management in Narooma. Our mission: to empower individuals with disabilities to lead fulfilling lives. We provide customized support, expert guidance, all types of NDIS services and a vast network of resources to help you navigate the NDIS effectively. Join us in building a more inclusive and supportive community.
We provides NDIS plan management adapted to each individual's needs. We collaborate closely with our clients to create comprehensive care plans. We provide the highest quality of care, whether assessing eligibility for NDIS funding or offering continuous support.
Taking every aspect of care and assistance into account, we design customized NDIS plans. Our devoted professionals stay abreast of the latest advances to offer efficient plan management services. Through this collaborative and supportive process, we aim to empower you with choices, honor your dignity, and foster fulfillment.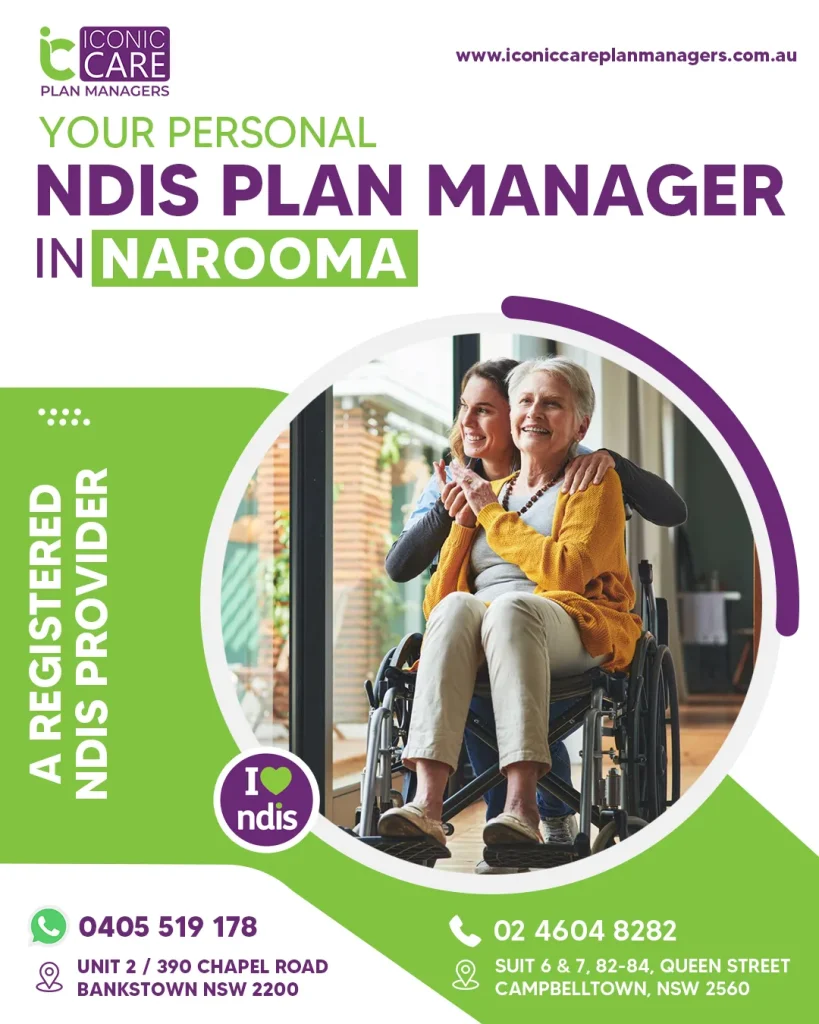 Our Plan Management Services
Local Expertise: We understand Narooma's people unique needs and challenges. In addition to offering personalized NDIS plan management services, we're deeply rooted in the area

.
---
Dedicated NDIS Support: Our team is well versed in NDIS guidelines and processes. We're here to help participants, families, and support workers understand the NDIS funding and get the most from it.
---
Personalized Service: Every NDIS plan is different. To make sure your plan management strategy aligns with your goals, preferences, and aspirations, our team takes the time to get to know you.
---
Timely Assistance: We understand that NDIS support is crucial and time-sensitive. Providing prompt responses and efficient services ensures that you get the support you need when you need it.
---
Why Choose Iconic Care Plan Managers
We focus ourselves on a personalized approach to NDIS plan management that considers the unique needs of each individual. Our collaborative process results in detailed care plans that cover every aspect, from assessing NDIS funding eligibility to providing ongoing support. Our aim is to empower you with choices, preserve your dignity, and promote fulfillment throughout your NDIS journey. Our local expertise, NDIS specialization, personalized service, financial transparency, and timely assistance set us apart, making us your ideal partner in NDIS plan management. We actively engage with the local community, ensuring you feel supported and belong. Contact our Narooma office today to begin your journey towards a brighter and more independent future. Your dreams, your plan, our expertise – together, we can make them a reality.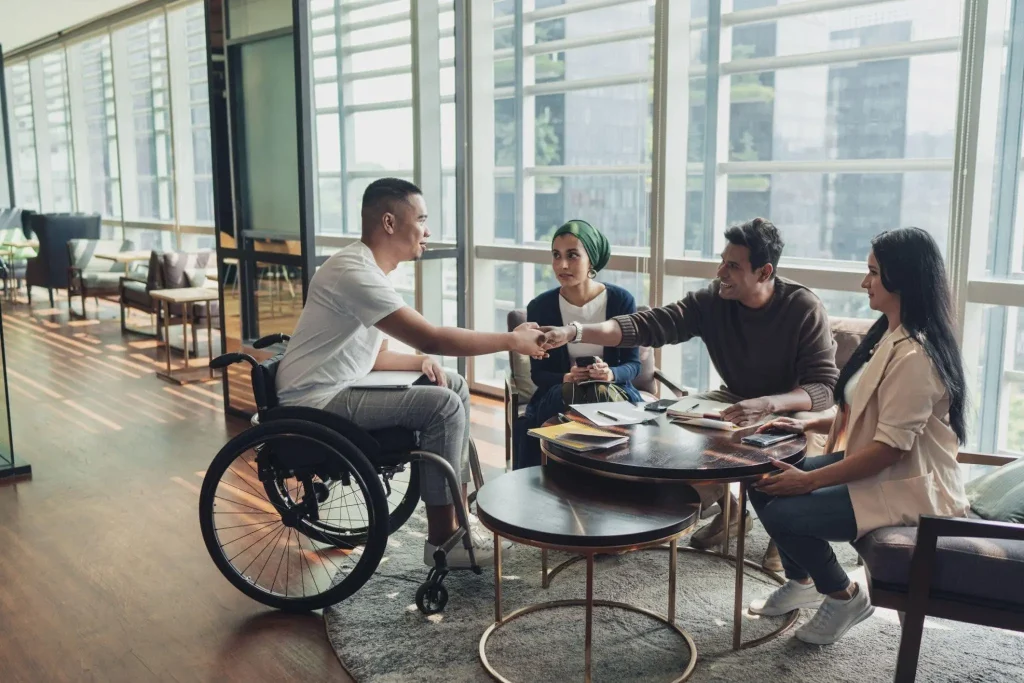 Are you ready to take control of your NDIS plan and experience a higher level of support? Iconic Care Plan Management is here for you. Reach out to our Narooma office to start your journey toward a brighter and more independent future.
Join now the Iconic Care Plan Management family today and let us help you navigate the NDIS with confidence. Your dreams, your plan, our expertise – together, we can make it happen.
Plan Management
Ways To Manage Your Plans
The Three Ways Your Plan Can Be Managed Are:
Plan Managed
Receive top-notch NDIS-like care plan management services in Canberra from esteemed professionals such as Iconic Care Plan Managers.
Self Managed
In our role, we assume the responsibility of disbursing payments to service providers and handling all the necessary paperwork involved in NDIS management.
Agency Managed
Registered providers have the ability to directly submit invoices to the National Disability Insurance Agency (NDIA) for payment.
Or you can choose to use a combination of management types to suit your needs.
When you use an NDIS plan manager, they take on the responsibility of paying the bills from your service providers. The plan manager is also responsible for giving you important information to help you manage your plan effectively, such as monthly statements showing how much you have spent.
Plan Managed:
Choose from a range of registered and non-registered providers.

Manage payments to NDIS support providers.

Ensure professional budget management for the sustainability of your plan.

Receive guidance to navigate the intricate aspects of the NDIS.
Self Managed:
Exercise decision-making aligned with your plan objectives.

Select both registered and non-registered providers.

Hire your own staff or delegate employment responsibilities.

Maintain complete control and accountability for your NDIS funds and claims process.
Agency Managed:
Enjoy convenient access to the myplace portal to track providers' claims against NDIS funds.

Experience the freedom to choose from a diverse selection of registered providers.

Gain enhanced control over the utilization of NDIS funds.



Need A Plan Manager?
Have the freedom to make all the choices without the hassle of managing the paperwork – leaving you more time to live the life you want!