NDIS Plan Management Services In Sydney
Comprehend the procedures required to obtain NDIS plan management in the Sydney region.
Welcome to Iconic Care Plan Managers in Sydney, your local partner for superior NDIS plan management services provider in the dynamic city of Sydney. If you're looking for total NDIS plan management services customized to meet your requirements, tastes, and personalized experiences goals, your search ends here.
Located strategically in the heart of Sydney, New South Wales, Iconic Care Plan Managers is the cornerstone of NDIS plan management excellence for the entire Sydney region. Our central location allows us to extend our specialized services to individuals and families across Sydney, making the intricacies of the NDIS more accessible and understandable.
With a client-centric approach, we create personalized NDIS plans, considering every aspect of care and support. As dedicated professionals, we stay updated with the latest developments, offering innovative solutions for effective plan management. Our goal is to empower you with choices, dignity, and fulfillment throughout this journey of partnership and support.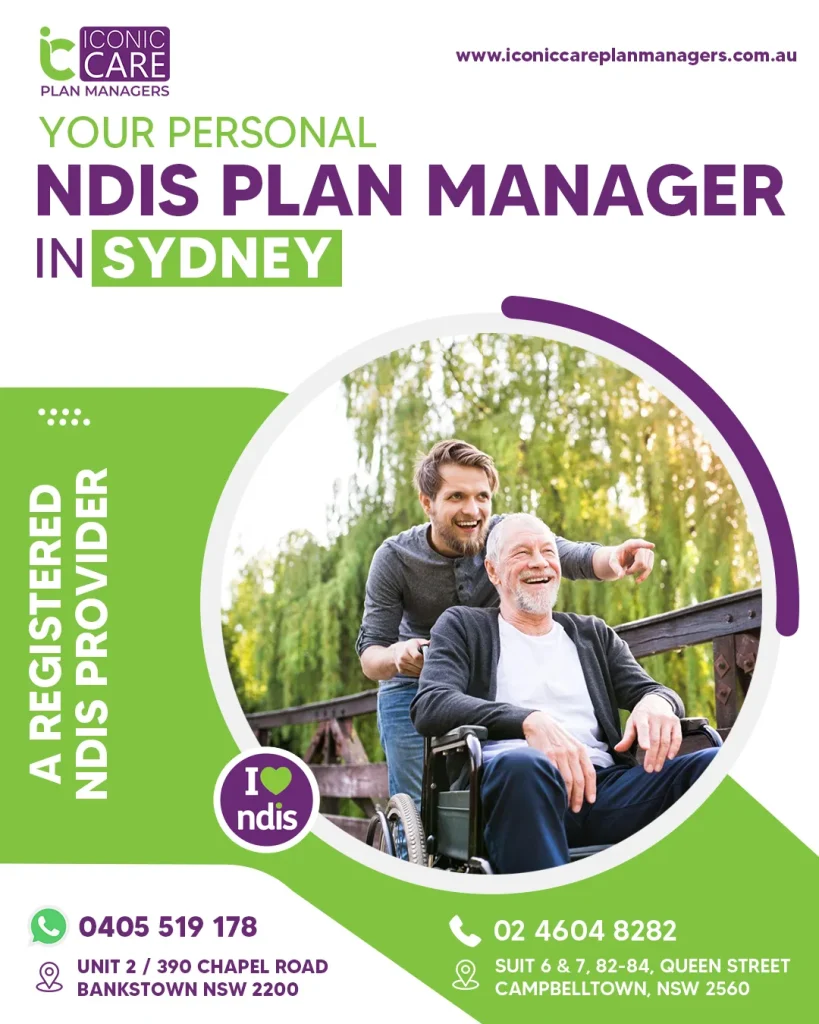 Our Plan Management Services
Efficient Payment Processing: Our skilled staff manages NDIS payment processing, ensuring timely disbursement to your service providers while keeping meticulous records.
---
Careful Budget Tracking: With advanced tools or software and careful attention to detail, we diligently monitor your budget, effectively preventing budgetary overshooting.
---
Smooth Expense Claims: We'll help you get your NDIS expense reimbursements by fully guiding you through the entire process of getting your reimbursements.
---
The Best Personalized Support:We don't just do transactions; we build relationships.With our friendly team by your side, you can always count on us for guidance, answers, and unwavering support.
---
Why Choose Iconic Care Plan Managers
Selecting Iconic Care Plan Management as your NDIS plan manager bestows a plethora of benefits:
Empowerment Through Choice and Control: We empower you with the liberty to cherry-pick services and providers that resonate with your requirements and preferences.
Navigating Complexity with Ease: Our streamlined processes dismantle the complexity often associated with plan management, ensuring a straightforward channel to accessing your desired services.
A Glimpse into Your Financial Landscape: Through periodic updates on budget and expenses, we infuse a sense of transparency, putting you at ease about your financial matters.
A Team of Proficient Experts: Our squad boasts in-depth familiarity with NDIS protocols and regulations, guaranteeing unerring precision and compliance in all financial aspects.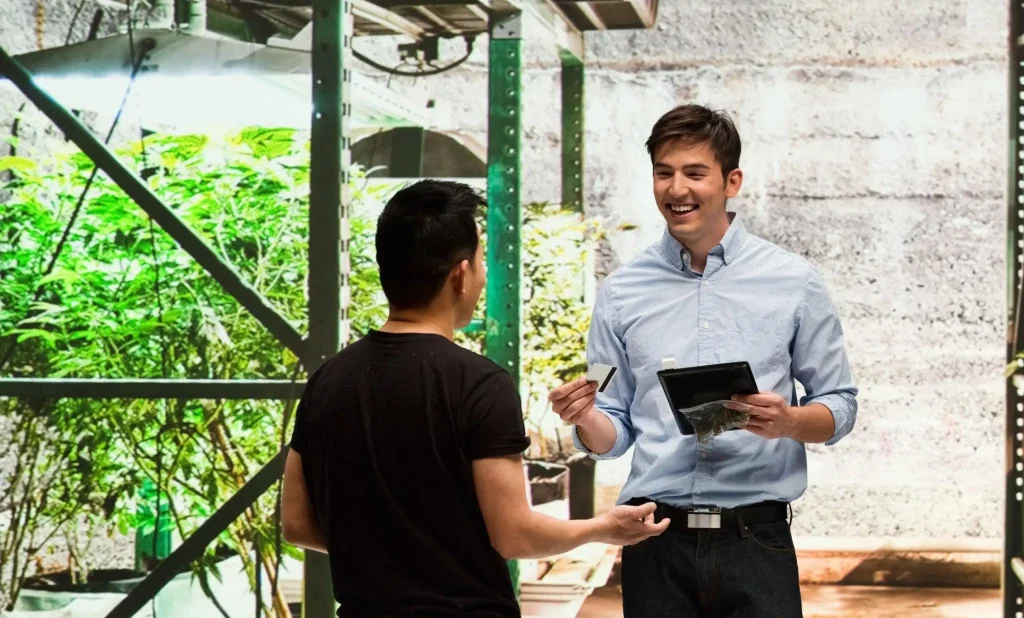 Embark on your journey towards effortless and proficient NDIS plan management with Iconic Care Plan Management. Contact our   02 4604 8282, or info@iconiccareplanmanagers.com Sydney location to initiate the process. We're fervently committed to amplifying your NDIS journey's triumphs and achievements.
Plan Management
Ways To Manage Your Plans
The Three Ways Your Plan Can Be Managed Are:
Plan Managed
Receive top-notch NDIS-like care plan management services in Canberra from esteemed professionals such as Iconic Care Plan Managers.
Self Managed
In our role, we assume the responsibility of disbursing payments to service providers and handling all the necessary paperwork involved in NDIS management.
Agency Managed
Registered providers have the ability to directly submit invoices to the National Disability Insurance Agency (NDIA) for payment.
Or you can choose to use a combination of management types to suit your needs.
When you use an NDIS plan manager, they take on the responsibility of paying the bills from your service providers. The plan manager is also responsible for giving you important information to help you manage your plan effectively, such as monthly statements showing how much you have spent.
Plan Managed:
Choose from a range of registered and non-registered providers.

Manage payments to NDIS support providers.

Ensure professional budget management for the sustainability of your plan.

Receive guidance to navigate the intricate aspects of the NDIS.
Self Managed:
Exercise decision-making aligned with your plan objectives.

Select both registered and non-registered providers.

Hire your own staff or delegate employment responsibilities.

Maintain complete control and accountability for your NDIS funds and claims process.
Agency Managed:
Enjoy convenient access to the myplace portal to track providers' claims against NDIS funds.

Experience the freedom to choose from a diverse selection of registered providers.

Gain enhanced control over the utilization of NDIS funds.



Need A Plan Manager?
Have the freedom to make all the choices without the hassle of managing the paperwork – leaving you more time to live the life you want!