NDIS Plan Management Services In Coober
Understand the steps involved in acquiring NDIS plan management in the Coober
Welcome to Iconic Care Plan Managers, your professional and reliable partner for National Disability Insurance Scheme (NDIS) plan management services in the dynamic community of Coober, South Australia. We are here to take on a transformative journey with you, providing unparalleled support and expert guidance to help you maximize your NDIS plan.
At Iconic Care Plan Managers, we understand that dealing with the intricate details of the NDIS can be challenging. That's why our committed team of professionals is at your service, ready to provide you with the knowledge, resources, and assistance you need to ensure your NDIS plan works seamlessly for you or your loved one. Our mission is to enhance your quality of life by helping you access the full spectrum of NDIS services and support available.
Our comprehensive approach to NDIS plan management includes a wide range of services. We've got you covered, from planning and goal setting to budgeting and financial management. We'll work closely with you to develop a personalized plan and also on the way my plan manager that aligns with your aspirations and needs, ensuring you receive the support you deserve.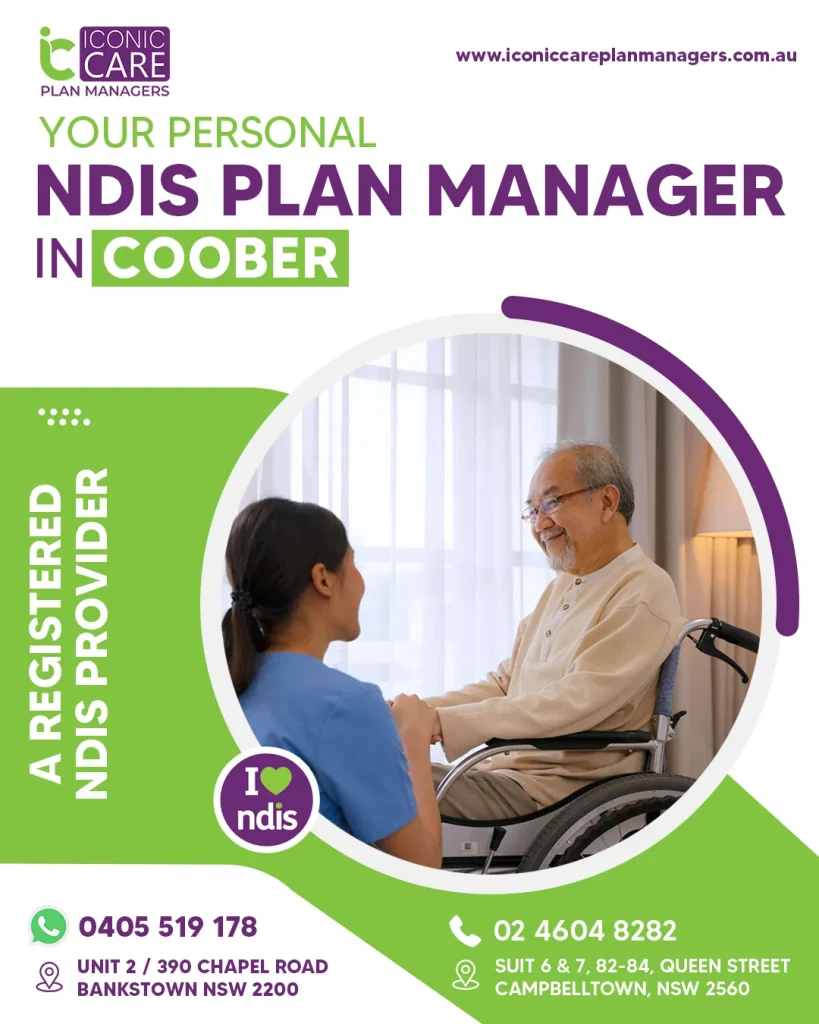 Our Plan Management Services
NDIS Plan Budgeting and Tracking in Coober: Our expert team will collaborate closely with you to craft a personalized budget plan that aligns with your goals. We'll provide continuous support, tracking your spending and ensuring you maximize your NDIS plan management funds.
---
Comprehensive Financial Reporting:

 Transparency is vital in NDIS plan management. Our detailed monthly reports will inform you about your plan's financial status, empowering you to make informed decisions.
---
Efficient Invoice and Payment Management: Say goodbye to paperwork headaches. We manage all your invoices carefully through NDIS plan management software, verifying that they are processed accurately and paid on time,so that you can focus on what really matters to you.
---
Dedicated Advocacy and Guidance:

 Have questions or need assistance navigating the NDIS system? Our team is just a call away, ready to provide answers, guidance, and advocacy whenever required.
---
Why Choose Iconic Care Plan Managers
Local Expertise:

 With a strong local presence in Coober, we understand the unique needs and challenges faced by the NDIS community in this region.

Experienced Professionals:

 Our team comprises highly experienced NDIS plan managers dedicated to ensuring your success and satisfaction.

Personalized Solutions:

 We recognize that one size does not fit all. Our services are tailored to meet your specific requirements and aspirations.

Full-Spectrum Support:

 From budgeting to invoice management and support coordination, our comprehensive approach simplifies your NDIS plan management journey.

Transparent Reporting:

 We believe in always keeping you informed with transparent financial reporting that sheds light on your NDIS plan's financial health.

Client-Centric Focus:

 Your success and satisfaction are at the heart of what we do. Our mission is to make your NDIS experience seamless and stress-free.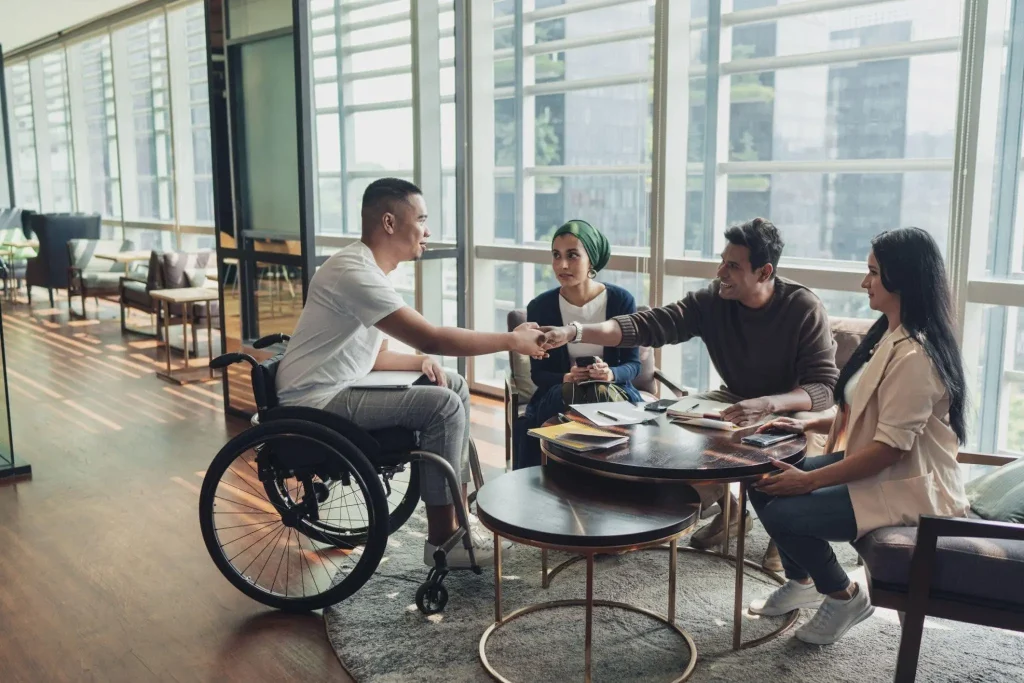 Plan Management
Ways To Manage Your Plans
The Three Ways Your Plan Can Be Managed Are:
Plan Managed
Receive top-notch NDIS-like care plan management services in Canberra from esteemed professionals such as Iconic Care Plan Managers.
Self Managed
In our role, we assume the responsibility of disbursing payments to service providers and handling all the necessary paperwork involved in NDIS management.
Agency Managed
Registered providers have the ability to directly submit invoices to the National Disability Insurance Agency (NDIA) for payment.
Or you can choose to use a combination of management types to suit your needs.
When you use an NDIS plan manager, they take on the responsibility of paying the bills from your service providers. The plan manager is also responsible for giving you important information to help you manage your plan effectively, such as monthly statements showing how much you have spent.
Plan Managed:
Choose from a range of registered and non-registered providers.

Manage payments to NDIS support providers.

Ensure professional budget management for the sustainability of your plan.

Receive guidance to navigate the intricate aspects of the NDIS.
Self Managed:
Exercise decision-making aligned with your plan objectives.

Select both registered and non-registered providers.

Hire your own staff or delegate employment responsibilities.

Maintain complete control and accountability for your NDIS funds and claims process.
Agency Managed:
Enjoy convenient access to the myplace portal to track providers' claims against NDIS funds.

Experience the freedom to choose from a diverse selection of registered providers.

Gain enhanced control over the utilization of NDIS funds.



Need A Plan Manager?
Have the freedom to make all the choices without the hassle of managing the paperwork – leaving you more time to live the life you want!