NDIS Plan Managers Western Australia
Understand the steps involved in acquiring NDIS Plan Managers In Western Australia
Do you need friendly and helpful support for your NDIS needs in Western Australia? Well, you're in luck with Iconic Care Plan Managers! Our skilled team is here to help people with disabilities achieve their goals and dreams, so they can live happy and satisfying  lives.
As an NDIS provider, we understand how important it is to design our services to meet the unique needs of each person. That's why we team up with our clients to create personalized care plans that suit their needs and likes. Whether it's helping with everyday tasks, collaborating with health professionals, or organizing opportunities for social and community involvement, we aim to give services that go above and beyond what you might expect.
At Iconic Care Plan Managers, we believe everyone should have access to support services that are affordable and really help. We work with our clients to find solutions that fit their budgets. We also work closely with other groups and health providers to ensure our clients get complete and all-around care.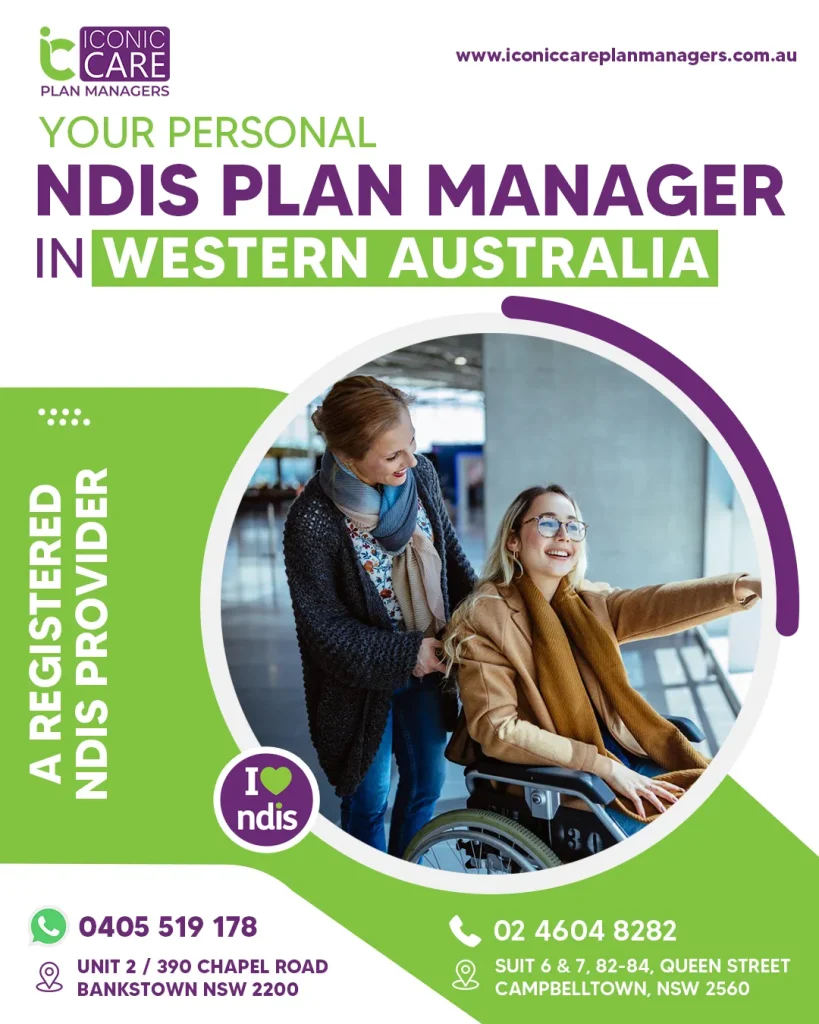 Our Plan Management Services
Support Coordination:

We'll work together to create a plan that suits you and links you up with local service providers to meet your needs.
---
Personal Care: Our skilled team is here to help. We also support with everyday tasks like bathing, getting dressed, grooming, and making sure you take your medication.
---
Home Modifications: We can help you adapt your living space to suit your needs and improve accessibility.
---
Community Participation: We want our clients to join in social and fun activities that make them feel good and help them be more independent.
---
Why Choose Iconic Care Plan Managers
Iconic Care Plan Management is a trusted NDIS provider in Western Australia for several reasons:
Experienced Team: Our staff are skilled and caring professionals who are dedicated to helping people with disabilities.
Customized Care: We take the time to listen and understand your needs, creating plans tailored to your unique situation.
Affordable Options: We offer flexible pricing, working with you to find solutions that fit your budget.
Teamwork:

We team up with various organizations and healthcare providers to deliver the best, customized care. Through strategic partnerships, we stay ahead of healthcare trends to make sure your well-being is our priority.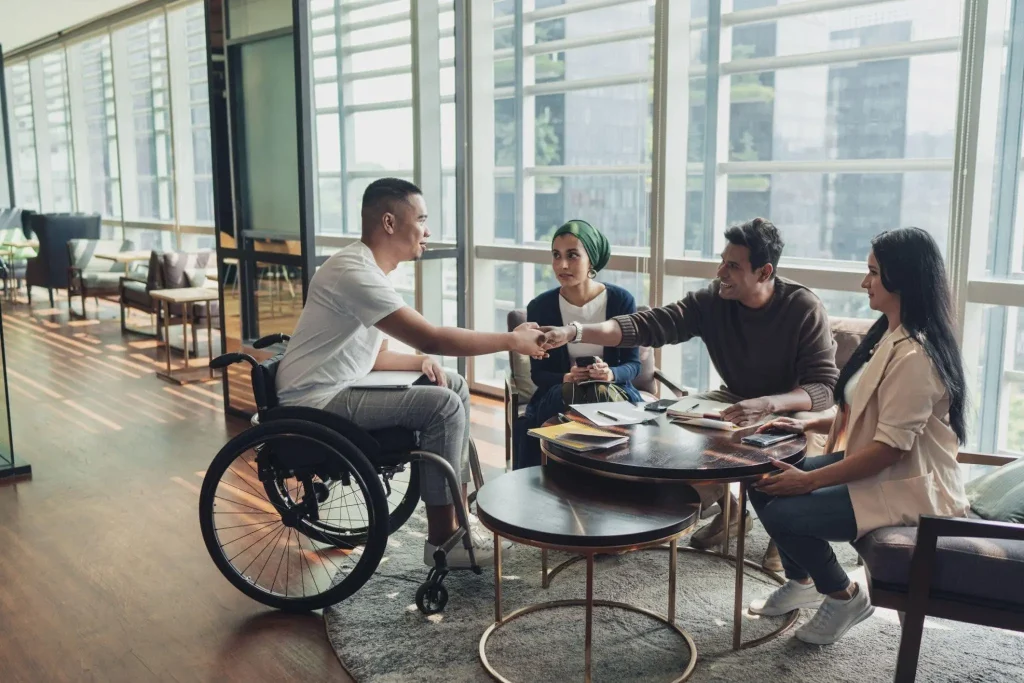 Fremantle
Mandurah
Bunbury
Albany
Geraldton
Kalgoorlie-Boulder
Broome
Busselton
Karratha
Port Hedland
Esperance
Carnarvon
Northam
Collie
Merredin
Katanning
Margaret River
Narrogin
Manjimup
Don't wait to start achieving your goals! Contact us today to learn more about how Iconic Care Plan Management can support you through the NDIS. Call us at 02 4604 8282, email us at info@iconiccareplanmanagers.com.au, or submit a query through our website.
Plan Management
Ways To Manage Your Plans
The Three Ways Your Plan Can Be Managed Are:
Plan Managed
Receive top-notch NDIS-like care plan management services in Canberra from esteemed professionals such as Iconic Care Plan Managers.
Self Managed
In our role, we assume the responsibility of disbursing payments to service providers and handling all the necessary paperwork involved in NDIS management.
Agency Managed
Registered providers have the ability to directly submit invoices to the National Disability Insurance Agency (NDIA) for payment.
Or you can choose to use a combination of management types to suit your needs.
When you use an NDIS plan manager, they take on the responsibility of paying the bills from your service providers. The plan manager is also responsible for giving you important information to help you manage your plan effectively, such as monthly statements showing how much you have spent.
Plan Managed:
Choose from a range of registered and non-registered providers.

Manage payments to NDIS support providers.

Ensure professional budget management for the sustainability of your plan.

Receive guidance to navigate the intricate aspects of the NDIS.
Self Managed:
Exercise decision-making aligned with your plan objectives.

Select both registered and non-registered providers.

Hire your own staff or delegate employment responsibilities.

Maintain complete control and accountability for your NDIS funds and claims process.
Agency Managed:
Enjoy convenient access to the myplace portal to track providers' claims against NDIS funds.

Experience the freedom to choose from a diverse selection of registered providers.

Gain enhanced control over the utilization of NDIS funds.



Need A Plan Manager?
Have the freedom to make all the choices without the hassle of managing the paperwork – leaving you more time to live the life you want!