Your Path to Exceptional NDIS Services
NDIS Plan Management Near Me
Are you searching for top-class NDIS plan management services conveniently located near you? Look no further than Iconic Care Plan Management. We understand the importance of easy access to exceptional NDIS plan management and are here to meet your needs.
At Iconic Care Plan Management, we enjoy being your local NDIS plan management experts. Our dedicated team is committed to providing you with the highest service and support to ensure you get the most out of your NDIS plan. Whether you're an NDIS participant, a family member, or a support coordinator, we are here to assist you every step of the way.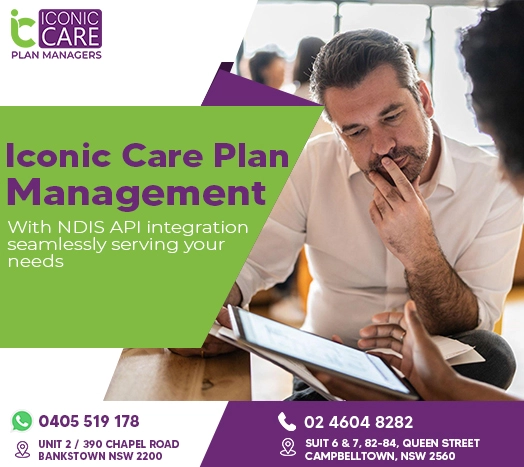 As a NDIS Plan Manager near you, your organization possesses unique requirements unparalleled in the industry
Proximity: We understand that finding NDIS plan management services close to your location is crucial for your convenience. Our centrally located office ensures that we are always within easy reach.
Personalized Service: We believe that every NDIS participant is unique, and their plans should reflect their individual goals and aspirations. Our team works closely with you to tailor your NDIS plan to your specific needs.
Expertise: Our experienced team is well-versed in NDIS policies, procedures, and the ever-changing landscape of disability support. We stay up-to-date with the latest developments to provide you with accurate and timely information.
Transparency: At Iconic Care Plan Management, we believe in transparency in all our dealings. You can trust us to handle your NDIS funding with integrity and accountability.
Accessibility: We pride ourselves on being accessible to our clients. You can reach out to us through various channels, including phone, email, or in-person visits to our office.
Plan Management: We take the stress out of managing your NDIS funds, ensuring that your bills are paid on time, and you have a clear view of your budget.
Support Coordination: Our support coordination services help you navigate the NDIS system, connect with service providers, and achieve your goals.
Financial Management: We provide comprehensive financial management services, including budgeting, expense tracking, and financial reporting.
Advocacy: We advocate for your rights and ensure that your NDIS plan aligns with your needs and aspirations.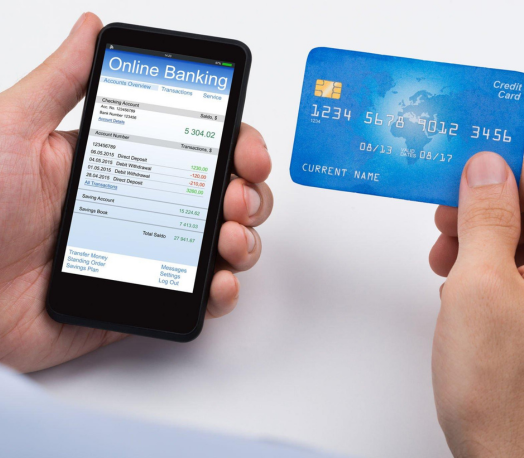 Find The Best NDIS Plan Management Near Me
New South Wales
You've come to the right place if you're looking for the finest NDIS plan management services in New South Wales. As Australia's most populous state, New South Wales Provides an abundance of chances for individuals searching for top-tier NDIS support. From the bustling streets of Sydney to the serene coastal landscapes, you'll find the perfect blend of city living and natural beauty in this diverse state.
South Australia
Discover the best NDIS plan management solutions in South Australia, known for its remarkable wine regions, stunning landscapes, and lively festivals. Adelaide, the state's capital, is a cultural hub surrounded by world-renowned wineries like the Barossa Valley and McLaren Vale. South Australia's unique combination of natural wonders and cultural vibrancy makes it an ideal destination for NDIS participants.
Western Australia
Western Australia offers a captivating backdrop for NDIS participants seeking excellence in plan management. From the dynamic city of Perth to the untouched wilderness of the Kimberley, this state provides diverse experiences for all. Western Australia's blend of urban living and vast natural expanses promises a unique journey for those navigating the NDIS.
Queensland
Queensland, the Sunshine State, invites you to explore the best NDIS plan management services near me amidst its tropical paradise. With a rich cultural scene, breathtaking natural wonders like the Great Barrier Reef, and warm hospitality, Queensland is ideal for optimizing your NDIS plan management while enjoying a vibrant and carefree lifestyle. Explore the Daintree rainforests and vibrant Brisbane city.
Tasmania
Tasmania, Australia's island state, offers an ideal backdrop for NDIS plan management near me participants searching for exceptional plan management. Embrace the pristine wilderness, captivating history, and delectable cuisine that Tasmania is renowned for. Whether you're in Hobart or venturing into the wild, Tasmania's charm is bound to enhance your NDIS plan management journey.
Victoria
Are you seeking the best NDIS plan management? Look no further than Victoria, with its dynamic city of Melbourne and diverse landscapes, which has you covered. Explore the thriving arts scene, indulge in gourmet experiences, and take in the breathtaking beauty of the Great Ocean Road. Victoria's unique blend of culture, nature, and urban living ensures a well-rounded and enriching NDIS experience.
Capital Terrritory
The Australian Capital Territory (ACT) is undeniably the epicenter of Australian politics, making it a strategically vital location for seeking top-notch NDIS plan management services. In the heart of this political hub, Canberra, the nation's capital city, you'll discover many exceptional support options and have the unique opportunity to immerse yourself in the city's lush parks, world-class museums, and diverse cultural attractions.
Northern Territory
Embrace the best NDIS plan management solutions amidst the stunning landscapes of the Northern Territory. Whether you're drawn to the iconic Uluru, the rich indigenous culture of Kakadu National Park, or the breathtaking waterfalls of Litchfield National Park, the NT offers unique experiences for NDIS participants. Darwin, the capital, provides a relaxed tropical lifestyle alongside quality plan management services.
Contact us today to request a free demonstration and experience firsthand how Iconic Care Plan Management can elevate your organization to new heights.