Grasp The Process Of Obtaining NDIS Plan Management In Canberra
NDIS Plan Management Services In Canberra
Iconic Care Plan Managers, Canberra, is the greatest option if you wish to benefit from the greatest NDIS plan managers in Canberra. When it comes to obtaining the greatest advantages and assistance from NDIS plan managers in Canberra, Iconic Care Plan Managers is the clear leader. What makes us unique is our dedication to improving lives and making sure people with excellent NDIS plans and funding get the care they need.
As your private plan manager, NDIS Care Plan Management supplies an extensive selection of care plan management services that are developed to meet the unique needs of each member. Our mission is to enable people to live happy, meaningful lives by providing the all types of NDIS plan management, the needed help and managing all NDIS plan types.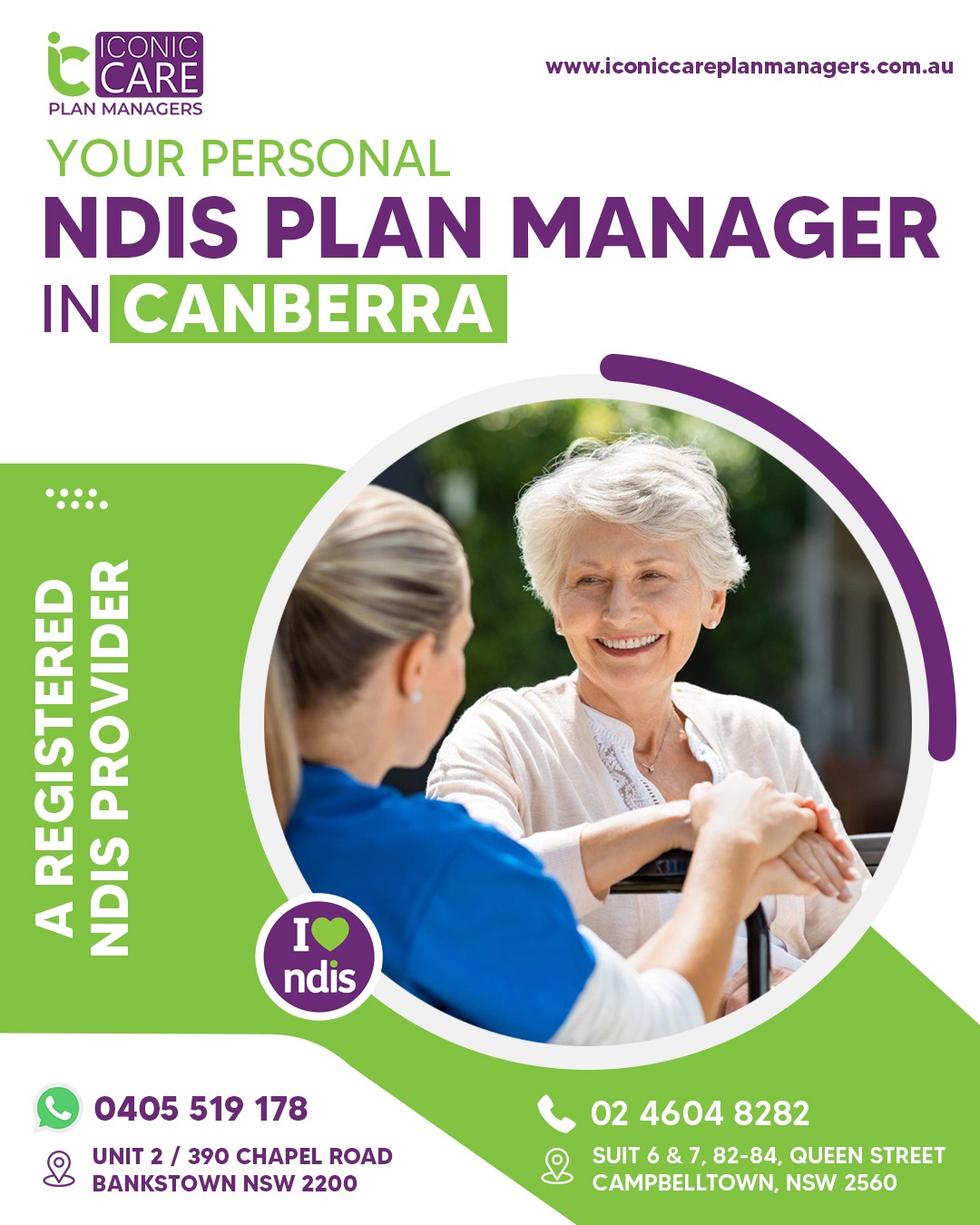 If you choose to use our NDIS plan management services, you can benefit from a number of benefits. Our all-inclusive approach is aimed at improving your general well-being, from personalized NDIS plan management software to Gold Coast and Sunshine Coast NDIS plan management fees. We understand that administrative duties may seem overwhelming at times, and our knowledgeable plan management staff is here to help. Managing the documentation lets you concentrate on your objectives and get the most out of your NDIS funding.
You can feel secure and at ease knowing that Iconic Care is handling the administration of your care plan. Our kind-hearted approach guarantees that you or your loved one will receive the greatest care possible, allowing you to fully enjoy life as the best plan manager in your area.
Let Us Guide Your Transformation
It can be difficult to start a transforming journey with NDIS plan management or plan manager, but you won't be alone if you have Iconic Care Plan Managers on your side. You should select Iconic Care Plan Managers as your plan manager to guarantee we can serve as your guiding hand while you work to achieve what you want and negotiate the NDIS system's intricacies.
In decision, choosing Iconic Care Plan Management in Canberra means choosing a partner committed to your success and well-being inside the NDIS framework, not just a service. Together, we hold a brighter future by using our NDIS plan management software and our plan management services to accompany you on this life altering journey.
Call now at  02 4604 8282,
Email us at info@iconiccareplanmanagers.com.au,
or visit our head office Suite 126, 4 Hyde Parade, Campbelltown NSW 2560 
Plan Management
Ways To Manage Your Plans
The Three Ways Your Plan Can Be Managed Are:
Plan Managed
Receive top-notch NDIS-like care plan management services in Canberra from esteemed professionals such as Iconic Care Plan Managers.
Self Managed
In our role, we assume the responsibility of disbursing payments to service providers and handling all the necessary paperwork involved in NDIS management.
Agency Managed
Registered providers have the ability to directly submit invoices to the National Disability Insurance Agency (NDIA) for payment.
Or you can choose to use a combination of management types to suit your needs.
When you use an NDIS plan manager, they take on the responsibility of paying the bills from your service providers. The plan manager is also responsible for giving you important information to help you manage your plan effectively, such as monthly statements showing how much you have spent.
Plan Managed:
Choose from a range of registered and non-registered providers.
Manage payments to NDIS support providers.
Ensure professional budget management for the sustainability of your plan.
Receive guidance to navigate the intricate aspects of the NDIS.
Self Managed:
Exercise decision-making aligned with your plan objectives.
Select both registered and non-registered providers.
Hire your own staff or delegate employment responsibilities.
Maintain complete control and accountability for your NDIS funds and claims process.
Agency Managed:
Enjoy convenient access to the myplace portal to track providers' claims against NDIS funds.
Experience the freedom to choose from a diverse selection of registered providers.
Gain enhanced control over the utilization of NDIS funds.
Need A Plan Manager?
Have the freedom to make all the choices without the hassle of managing the paperwork – leaving you more time to live the life you want!