Find out the NDIS plan management acquisition steps in Peterborough
NDIS Plan Managers In Peterborough
Iconic Care Plan Managers are your best partner in NDIS (National Disability Insurance Scheme) plan management, centrally located in the heart of Peterborough. Our unwavering commitment to our clients and the passionate drive to make a meaningful difference in their lives are the cornerstones of our organization. In the dynamic landscape of NDIS services, we are dedicated to simplifying your journey and empowering you to achieve your goals confidently.
Navigating the National Disability Insurance Scheme can be daunting, often filled with complexities and challenges. That's where Iconic Care Plan Managers step in. Our highly dedicated team is here to lend a helping hand and guide you through every facet of the NDIS process. Regardless of their unique circumstances, everyone should have the opportunity to lead a fulfilling life. Our aim to ensure this aspiration becomes a reality for all our clients.
At Iconic Care Plan Managers, we recognize that each person's needs, dreams, and aspirations are as unique as they are. With this understanding, our services are designed to meet your requirements using the best NDIS plan management software. We invest time and effort in getting to know you, your aspirations, and your challenges to ensure that your NDIS plan reflects your goals and aligns perfectly with your long-term objectives. This personalized approach is the foundation upon which we build our client relationships, assuring you that your journey through NDIS will be as unique as you are.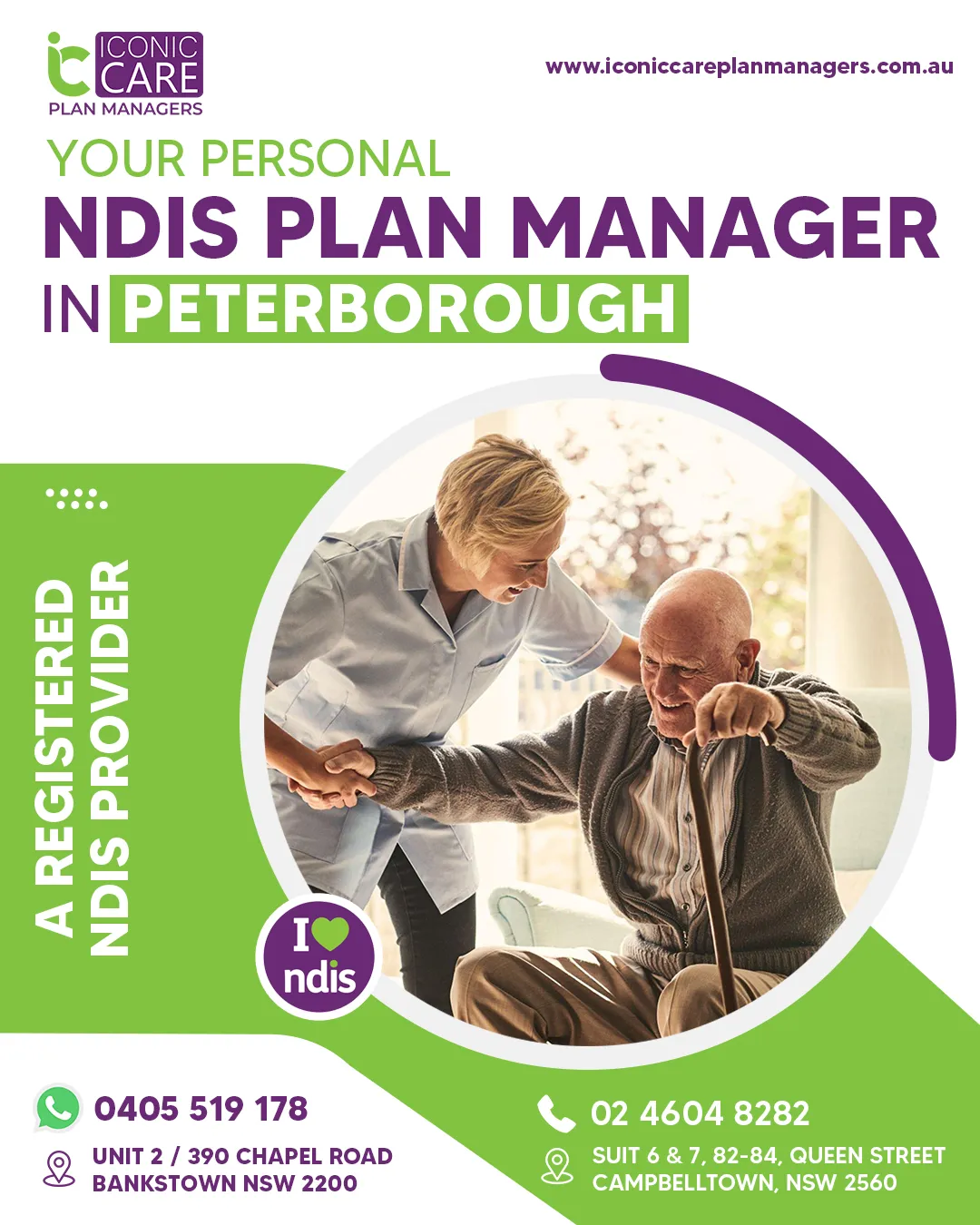 Iconic Care Plan Managers Across Australia
At Iconic Care Plan Managers, we proudly serve individuals and families across the diverse landscape of Australia. With offices in New South Wales, South Australia, Queensland, Western Australia, Tasmania, Victoria, Northern Territory, and the Australian Capital Territory, we are your trusted NDIS plan management partners, offering comprehensive services tailored to your unique needs.
Local Expertise, Global Vision:  From New South Wales to the Northern Territory and everywhere, we understand the diverse NDIS communities and their specific challenges. With a global vision, we bring innovative solutions to your local doorstep.
Personalized Support: Our team takes a unique approach to NDIS plan management, acknowledging that each individual and family has distinct needs and aspirations. We work closely with you to create a plan that aligns with your goals, no matter where you are in Australia.
Seamless NDIS Claiming:  Navigating the NDIS can be complex, but it doesn't have to be with us by your side. We handle all the paperwork, claims, and communication with NDIS on your behalf, ensuring that you receive your entitled funds promptly and hassle-free, whether in Queensland, Victoria, or any other state or territory.
Financial ClarityL  Transparency is at the core of our services. Our user-friendly online platform provides 24/7 access to your budget, informing you about your spending and goals, whether in Tasmania or the Australian Capital Territory.
Empowering Your Journey:  Our mission is to empower your journey towards independence and achieving your dreams, regardless of your location in Australia. We provide valuable insights, resources, and guidance to help you make informed decisions about your NDIS plan in Western Australia or South Australia.
Local Community Engagement:  We are not just service providers; we are active members of communities across Australia. We engage with local organizations, support groups, and events in every state and territory to stay connected and bring you the latest updates and opportunities in the NDIS sector.
Committed to Your Success:  Your success is our success, no matter where you are in Australia. We are committed to going the extra mile to ensure you get the most out of your NDIS plan. Our passionate team is always here to listen, Support, and adapt to your changing needs, whether you reside in New South Wales, South Australia, Queensland, or any other part of this great nation.
Ready to take control of your NDIS plan with Iconic Care Plan Managers? Contact us today, and let's embark on this empowering journey together, no matter your location in Australia. Your dreams are within reach, and we're here to make them a reality. Welcome to a brighter NDIS future with Iconic Care Plan Managers serving Australia. Call us at 02 4604 8282, email info@iconiccareplanmanagers.com.au, or complete our online form.
We look forward to supporting you on your journey towards independent living.
Plan Management
Ways To Manage Your Plans
The Three Ways Your Plan Can Be Managed Are:
Plan Managed
Receive top-notch NDIS-like care plan management services in Canberra from esteemed professionals such as Iconic Care Plan Managers.
Self Managed
In our role, we assume the responsibility of disbursing payments to service providers and handling all the necessary paperwork involved in NDIS management.
Agency Managed
Registered providers have the ability to directly submit invoices to the National Disability Insurance Agency (NDIA) for payment.
Or you can choose to use a combination of management types to suit your needs.
When you use an NDIS plan manager, they take on the responsibility of paying the bills from your service providers. The plan manager is also responsible for giving you important information to help you manage your plan effectively, such as monthly statements showing how much you have spent.
Plan Managed:
Choose from a range of registered and non-registered providers.
Manage payments to NDIS support providers.
Ensure professional budget management for the sustainability of your plan.
Receive guidance to navigate the intricate aspects of the NDIS.
Self Managed:
Exercise decision-making aligned with your plan objectives.
Select both registered and non-registered providers.
Hire your own staff or delegate employment responsibilities.
Maintain complete control and accountability for your NDIS funds and claims process.
Agency Managed:
Enjoy convenient access to the myplace portal to track providers' claims against NDIS funds.
Experience the freedom to choose from a diverse selection of registered providers.
Gain enhanced control over the utilization of NDIS funds.
Need A Plan Manager?
Have the freedom to make all the choices without the hassle of managing the paperwork – leaving you more time to live the life you want!